We are closing off our store. Thank you for your support and we apologize for any inconvenience.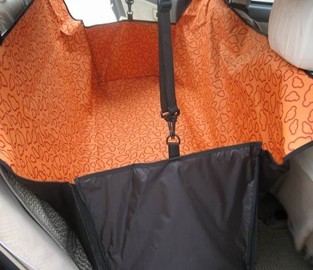 Exclusive Pet Car Seat Cover
$20.00
The highest quality, durable Nylon Pet Car Seat Covers for the rear car seat.
– Do your car seats always get dirty from your pets fur
– Do your pets nails tear your car seats
– Waterproof
– Do you want to keep you car seats clean, hygienic and intact We have a solution for you.
This is our top of the range car seat cover. Why ? Because in addition to keeping your dog safe at the back in the cubicle shaped car seat it even protects the sides of your car. Many dogs love to lean over the window and in the process scratch all your sides upholstery. Well with this product you can be assured your dog will damage or dirty nothing but the seat cover only. Very light and easy to install and remove. Best solution of expensive new cars – a worthwhile investment that you will never regret. Finally its waterproof.
Description
Size: 51″W x 63″L x 14″H
Exclusive Pet Car Seat Cover